Shadow Fires is Now Available!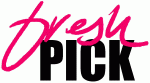 June 25, 2015
The Shielder Series

Book Five
Jenna dan Aron, a Shielder, lives a solitary existence, shunned by her people because she has visions and can see the future. She's even foreseen her own destiny: to be a human offering, a mate for a savage Leor warlord. When two Shielder colonies need to be rescued, the Leors who are their only hope demand a bride for their leader in return. Knowing she can't deny fate, Jenna steps forward.
The Leors are a hybrid race and only part human. Arion of Saura finds mating outside his race abhorrent, but he has no choice, as his kind faces extinction. His life is ruled by hard logic and physical prowess, with no room for softness or emotion. Bound to him, Jenna faces a life of barbarism with a mate who seems more beast than man. In the relentless heat of the wild Sauran desert, Jenna and Arion wage a battle of wills, until they discover that the heart is mightier than any weapon—and that love can forge shadow and fire together.
---
"Catherine Spangler has a unique gift to create characters who linger in your mind long after you have closed the book."
~ Christine Feehan, NYT Bestselling Author
"Ms. Spangler has humor, a great plot, sensuous romance, [and] riveting characters that give her romances lots of sparkle. Put these on your 'must-read' list now."
~ Reader to Reader Reviews
"Excitement and enjoyment from the very first page. Ms. Spangler delivers a depth of character and strong conflicts."
~ RT Book Reviews
---